CONTENT CREATION HELP
FREE 3 EASY WAYS TO CREATE MARKETING CONTENT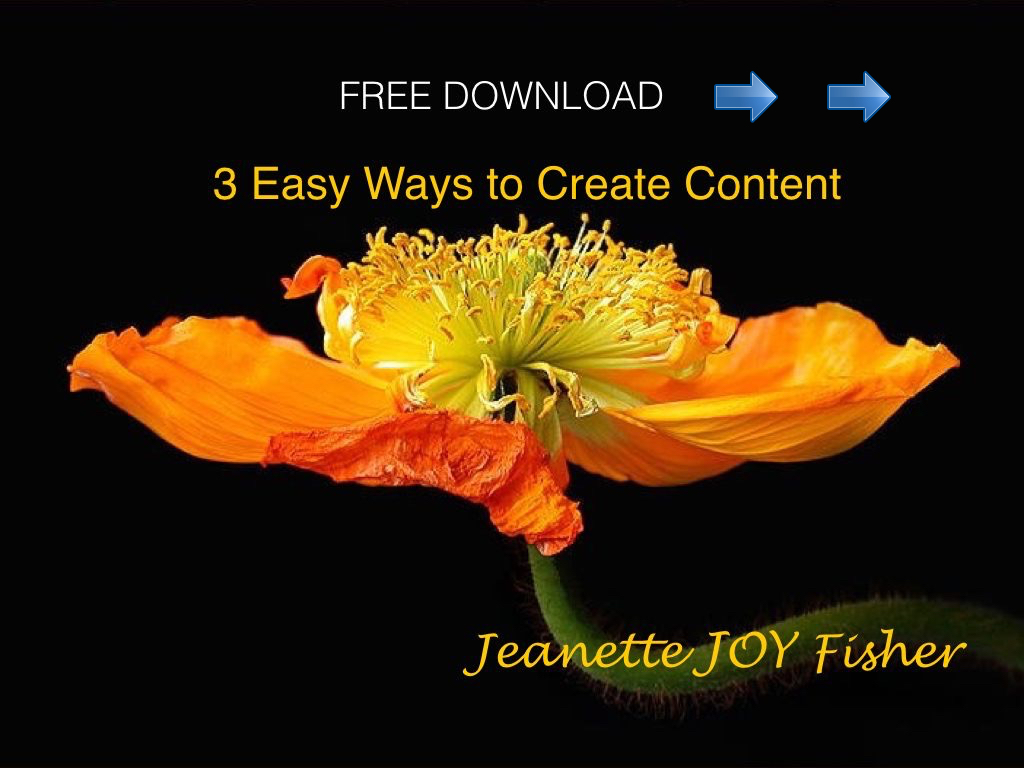 We're here to help you learn how to write fabulous content that converts to targeted traffic.
When you download your free 3 Easy Ways to Create Content you will automatically get notices of our free training webinars. We promise to never spam you. 
Follow us on Social Media and watch how we create content and spread our friends' content all over the internet. 
Get 3 Easy Ways to Create Content PDF
Joe Pulizzi says, "Your customers don't care about you, your products, or your services. They care about themselves. Content marketing is about creating interesting information your customers are passionate about so they actually pay attention to you."
Think about your customer's pain, discomfort, embarrassment, or anxiety. You may have their perfect solution, but that doesn't matter if they don't know you have the cure to stop their anguish. Content Marketing is the best way for small business to attract customers.